Missing Middle Competition / Urbanarium, Vancouver / 2018
Special Mention Prize
Collaborators: Neal Qiongyu Li, Lőrinc Vass, Daichi Yamashita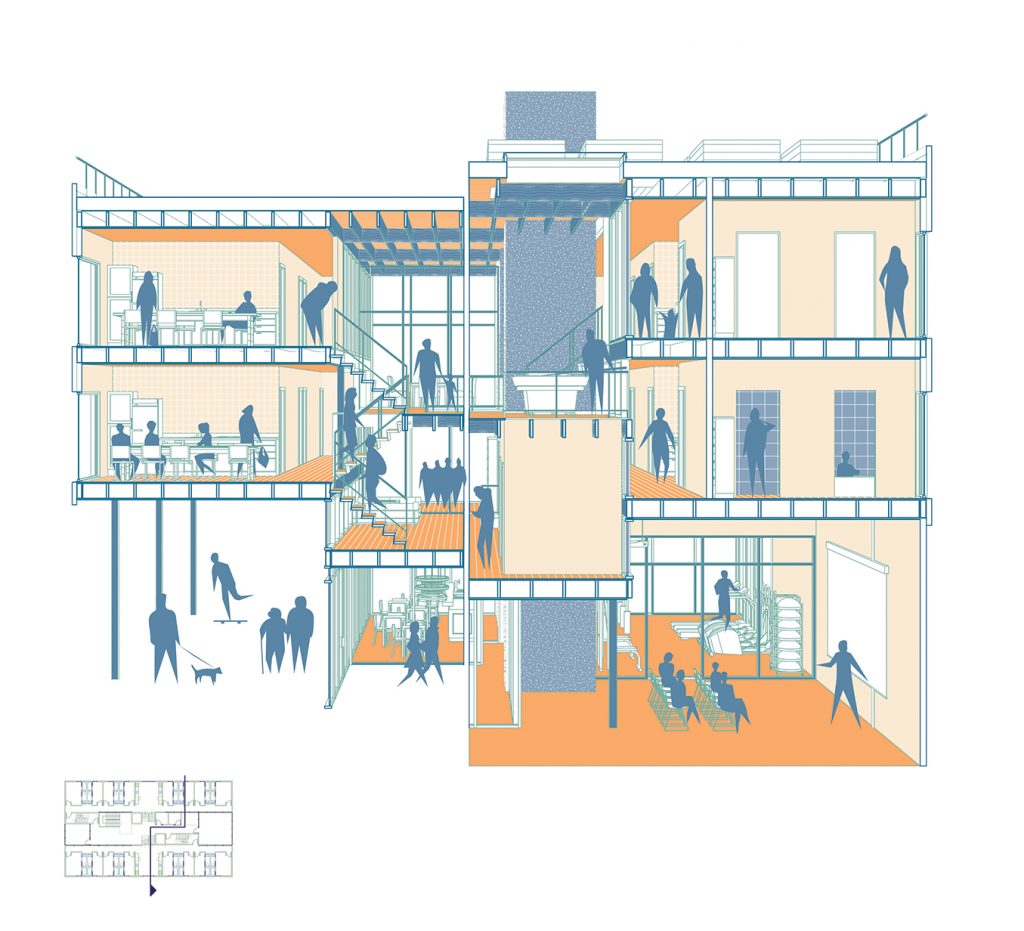 House S3 is a social platform where the stories of everyday life are shared.
Proposed as an alternative to both the virtually unattainable and outmoded ideal of individual homeownership, as well as the increasingly unaffordable and precarious condition of rental tenancy, House S3 constitutes a form of collective habitation that supports both financial security and communal sociability. Grounded in a culture of sharing, House S3 cultivates its multiple dimensions: sharing space, sharing time, sharing resources, sharing knowledge.
By way of its flexible conception of the 'household' as a collection of private rooms, House S3 accommodates inhabitants of different family structures, age groups, and cultural backgrounds. Organized as a split-storey structure, the building facilitates sharing across a series of layered overlapping scales: the individual, the household, the collective, the community, and the public. Shared amenities include spacious kitchen and dining rooms, social and quiet living spaces, play rooms, laundry facilities, a gym, an accessible rooftop, and two large-scale, flex-spaces on the semi-public ground floor. The front and back yards are transformed into landscaped open spaces, and the pedestrianized public realm of the street and back lane are connected with a new public throughway across the lot.